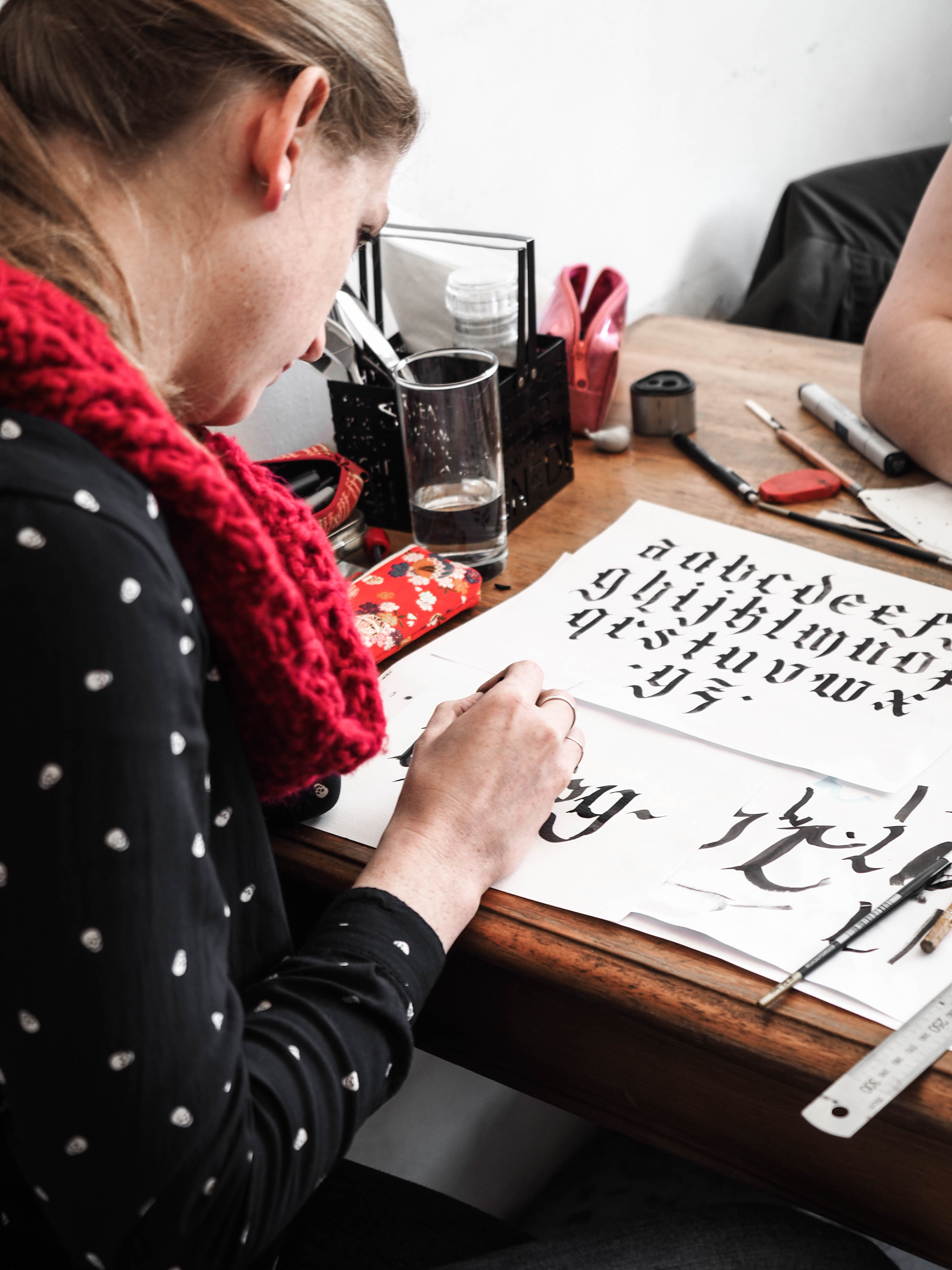 Hand Lettering Workshop @ The Drawing Room
I ran my first hand lettering workshop of 2017 over the weekend (19.08) at The Drawing Room Cafe in Observatory, Cape Town.
Over coffee and baked goods, we had a play with various different styles of traditional and contemporary lettering, including block, brush script, and calligraphy. It was great to have such an enthusiastic group, who weren't afraid to get experimental with all kinds of different mediums – from sponges to pens, wooden spoons to paint brushes.
I managed to take some cheeky snaps while everyone was busy at work – take a squiz!
For more updates and information on future workshops, please follow me on Facebook.